August 2018 Newsletter
Good news! After about a three-year hiatus, we are re-launching the CfER newsletter, along with a new membership model. For more on the new membership model and on our Annual General Meeting, see the President's Letter at the bottom of this email. Please send me any comments you have about the new newsletter (
steve.chessin@cfer.org
).
-- Steve Chessin, CfER President

In a great step forward for the movement for a better Democracy, The New York Times has endorsed Rank Choice Voting! See the editorial
here
.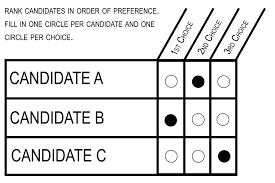 How well did RCV perform in California in the June election? RCV elections in San Francisco, Oakland, Berkeley, and San Leandro all went very well, as usual. This is no surprise, RCV has now had dozens of usages in California, with millions of votes, and works beautifully. Click
here
to get more information specifically about San Francisco's successful use of Ranked Choice Voting.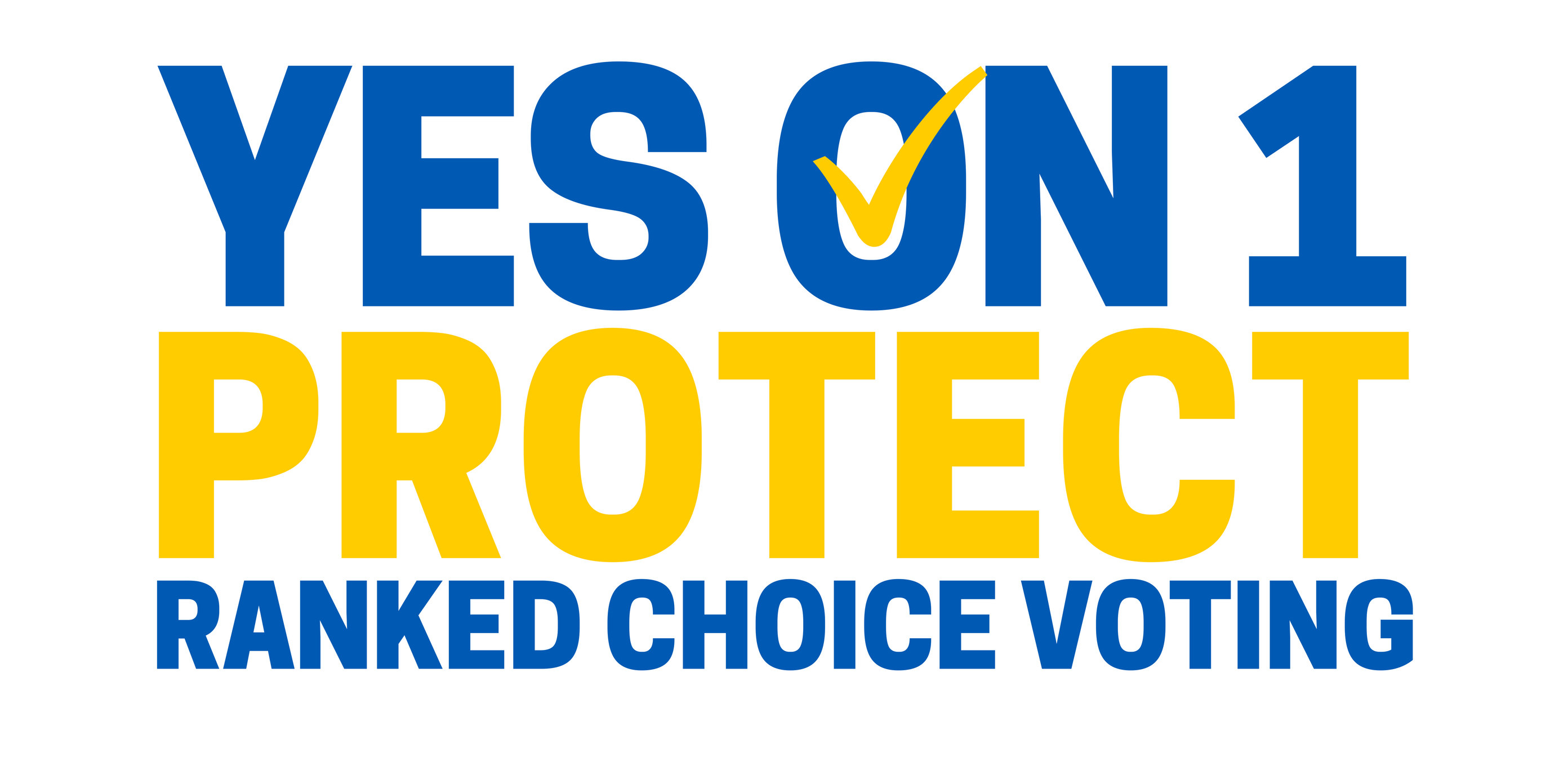 In the first statewide use of RCV in U.S. history,
Maine RCV elections were a great success.
In addition, Maine voters voted decisively to keep using RCV in the future -- the state legislature tried hard to kill RCV, but the people reaffirmed their decision to use RCV for Maine elections. Congressional primary and general elections and primaries for state offices (legislature and Governor) are using RCV immediately, while the Maine constitution will need to be amended for RCV to be used in the general election for state offices.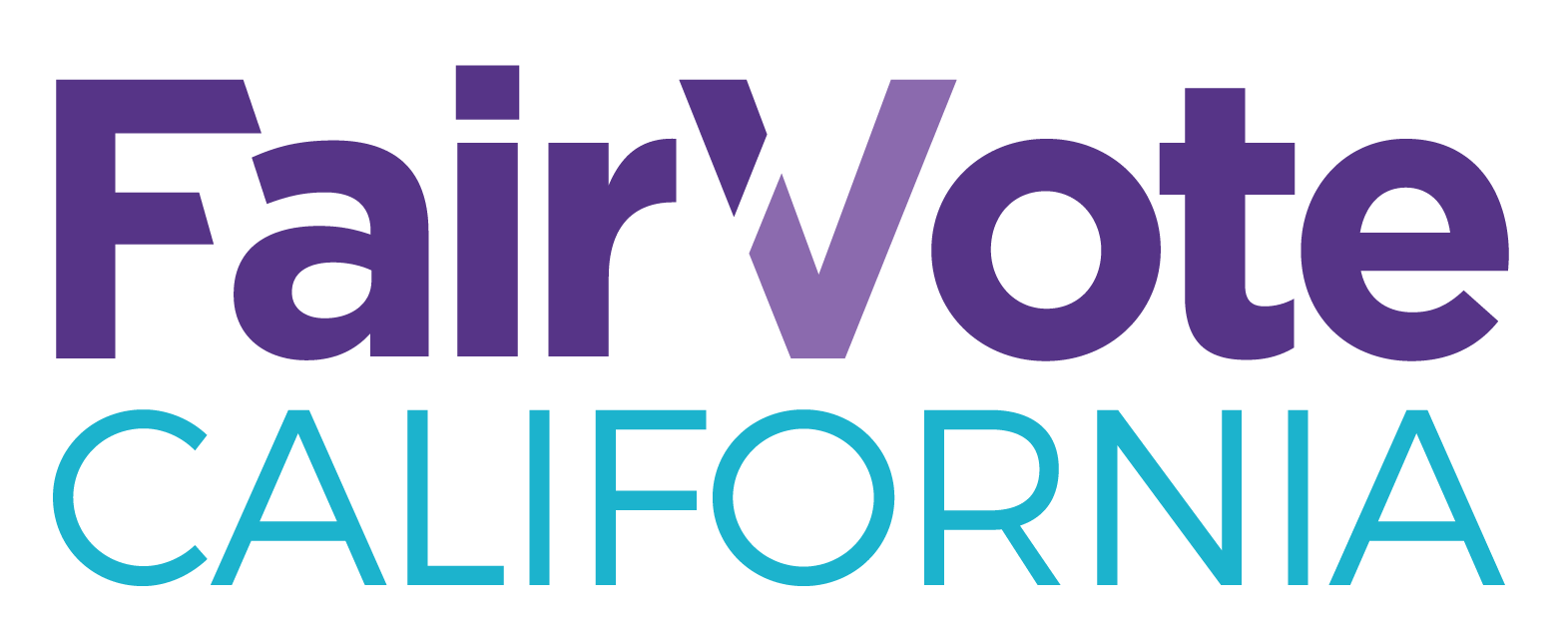 In a very important development for the movement for a better democracy in California and the United States, we are pleased to inform you that FairVote has launched a new project --
FairVote California
. In partnership with CfER, they have been doing great work across the state to advance ranked choice voting (RCV). In addition to supporting the Bay Area cities that will have RCV elections this November, they are working to build support in cities like Stockton, Monterrey, Los Angeles, Compton, Long Beach, Santa Monica, Redondo Beach, Irvine, Anaheim, San Bernadino, Riverside, San Diego, and Santa Barbara. To get involved,
sign up for their emails
and
donate here
.

Why is it so important to get Proportional Representation in California and the United States?
Click here for the Answer
.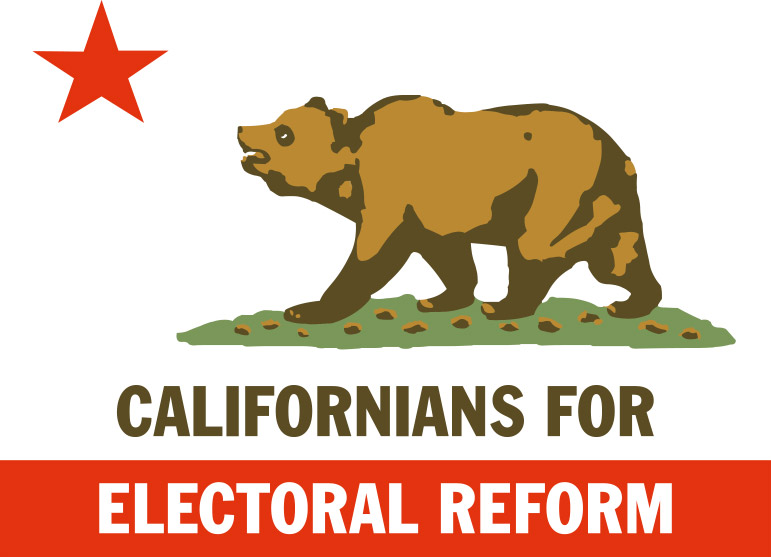 What is Californians for Electoral Reform?
Californians for Electoral Reform has been working for Proportional Representation and Ranked Choice Voting for over 20 years, and we continue to work on these issues actively. We are an action-oriented group, with chapters and contacts around the state, working in the State Legislature, and working in many local communities, promoting and educating about PR and RCV.
We have led successful campaigns for RCV in San Leandro, Oakland, San Francisco, and Berkeley, and spoken to thousands of people. RCV is now much more well known than it was 20 years ago, and is being seriously considered in several jurisdictions around the state.
JOIN US!
You can simply send in a little money to help the movement, or if you have time and energy you can get involved in a campaign or education work. If a friend sent you this newsletter, and you want to get our quarterly newsletter and monthly updates, you can do that too, at no cost.
Click here to join the movement for PR and IRV!
PRESIDENT'S LETTER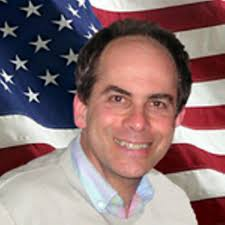 Good news! After about a three-year hiatus, we are re-launching the CfER newsletter, along with a new membership model.
The newsletter will be email only, with links to web-based articles. (My apologies to those who liked getting it hard-copy, but you can always print any articles you like.) Jim Lindsay, the founder of CfER, has graciously agreed to produce the newsletter. We plan to produce a full issue every three months, with a short update in the intervening months.
There are now two classes of membership:
Associate Member
, and
Voting Member
. All members get the newsletter.
Associate Membership
is free. All we need is the Associate Member's name and email address. Associate Members do not get to vote for or run for the Board of Directors.
Voting Membership
requires a payment of dues. (The dues structure is the same as before.) In addition to the Voting Member's name and an email address, we need their USPS mailing address, and (if different from the mailing address) the city and county in which they live. As the name implies, Voting Members get to vote for (and are eligible to run for) the Board of Directors. All members who are current in their dues will automatically become Voting Members. All lapsed members will automatically become Associate Members. (We are in the process of implementing the new membership model, so the web site may still reflect the old model for a while.)
We held our 25th Annual General Meeting on June 9th. The keynote was given by three members of the Better Elections for Santa Clara campaign team ("Yes on Measure A"). While Measure A was unsuccessful, we learned some important lessons from the campaign. (There will be more about Measure A in a future newsletter.)
The Wilma Rule Memorial Awards were given to the Santa Clara Charter Review Committee of 2017, the Santa Clara City Council, and Better Elections for Santa Clara, for their respective roles in developing, putting on the ballot, and campaigning vigorously for the charter amendment known as Measure A, because it specified the use of the single-transferable vote form of ranked choice voting for electing the City Council, and, if it had passed, would have made Santa Clara the first city in the United States since 1941 to adopt a proportional representation system for electing its City Council.
The following people were elected to the CfER Board of Directors at the AGM: Steve Chessin, Phill Courtney, Dave Kadlecek, Paula Lee, Jim Lindsay, Dave Robinson, Kevin Sabo, C.T. Weber, and Richard Winger. We thanked outgoing Board members Joe Nemec and Joan Strasser, and hope they continue to contribute to CfER's work.
At the Leadership Retreat June 10th, I was re-elected President, Paula Lee was re-elected Executive Vice President and Treasurer, and Dave Kadlecek was re-elected Chief Financial Officer.
--Steve Chessin, President